Latest announcements from Kent Credit Union
Kent Credit Union to merge with Seven Seventeen Credit Union!
Posted 1 month ago
The Boards of Directors and Management of Kent Credit Union and Seven Seventeen Credit Union have announced that Kent will merge with Seven Seventeen on November 1, 2015, pending regulatory approval. Click here for more information about this exciting partnership.
Get our new App on your iPhone, iPad, or Android device
Posted 6 months ago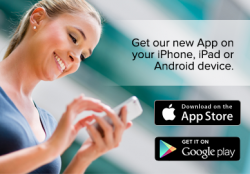 You now have a convenient way to stay connected to your Kent Credit Union accounts on your mobile device. Download our new Kent Credit Union App from iTunes or Google Play and connect with a touch. This new app replaces the Touch Banking app that you may have been using.
Search for Kent Credit Union on iTunes Store or Google Play or if you are reading this on your device now, click the appropriate link below.
Get the App for iPhone or iPad.
Get the App for your Android phone or tablet.
Get pre-approved for a mortgage loan before you hunt for your new home
Posted 1 year ago
Mortgage rates are still near all-time lows. Kent Credit Union offers a full line of first mortgage products including 30-year fixed rate loans, FHA and VA loans, USDA Rural Development loans, and adjustable-rate mortgages to fit your needs. Click here for more details or contact a mortgage specialist at 330.678.2274.