Home Loans

Kent Credit Union offers a full line of first mortgage products, including fixed and adjustable rate mortgages with terms up to 30 years.
Contact one of our mortgage specialists at 330.678.2274 to discuss your mortgage needs or apply online, or call our 24-hour Loan Hotline at 330.678.2443.
Check our current First Mortgage Rates.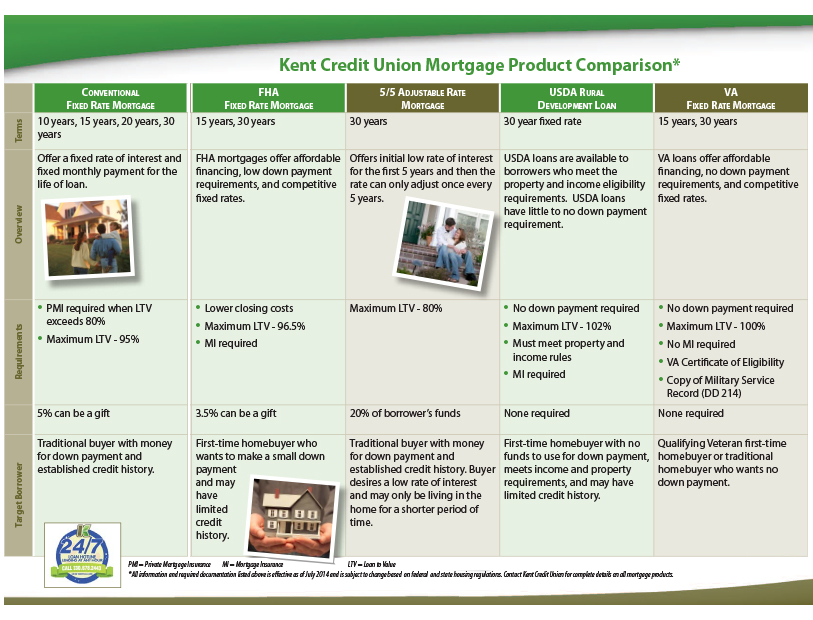 LTV = Loan To Value PMI = Private Mortgage Insurance
*All information and required documentation listed above is effective as of July 2014 and is subject to change based on federal and state housing regulations. Contact Kent Credit Union for complete details on all mortgage products.
Meet Our Mortgage Specialist
Lexanne Annis, Mortgage Specialist, NMLS ID 286669

Lexanne Annis grew up in Akron and began her banking career in 1991 as a teller and personal banker. She started originating mortgage loans in 1999 and worked for FirstMerit Mortgage for 15 years. Lexanne has always loved credit unions for their ability to help people and their historically lower loan rates. She joined the Kent Credit Union mortgage team in 2013 and brings with her a wealth of knowledge and experience to help home buyers with their financing needs. Lexanne is very active in the community and is currently involved in several Chambers and networking events. She is also a member of the Home Builders Association, Akron Area Board of Realtors, and the Portage County Board of Realtors. To discuss your mortgage options, call her in our Streetsboro office at 330.593.6696 or e-mail Lexanne.
Applying for a home loan
If applying in person at our office, please bring the following documents:
• One month's pay stubs for all applicants
• Most recent W-2 forms for all applicants
• If self-employed, last two years of federal tax returns
• Most recent monthly or quarterly statements for checking, savings and retirement accounts (to prove assets)
• Homeowners Insurance Policy (refinance only)

Do you have questions about Home Loans? Call one of our mortgage specialists at 330.678.2274.